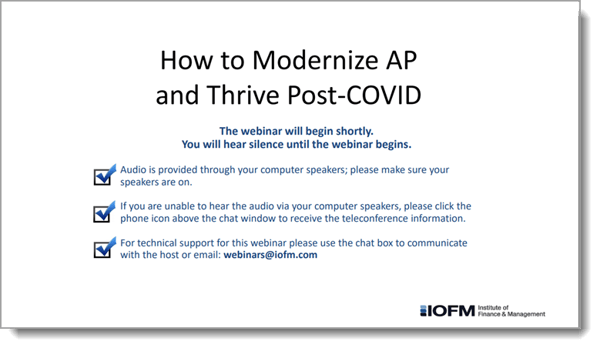 Recorded Webinar with Presentation Download: How to Modernize AP and Thrive Post-COVID
Watch the Webinar!

Download the Slides!
Large global economic disruption & dramatic shifts from office to remote work environments due to COVID have created new challenges for Accounts Payable:
Spikes in supplier inquiries regarding the status of payments
Concerns about fraud and compliance issues as a result of disrupted operations
Inability to pay suppliers on-time as a result of operational issues
Difficulty providing senior mgmt. visibility into payments-related information
This webinar tackles these major problems that many companies are struggling with.